Creative Life Coaching for Balanced Life
Did you know that professional life coaching can help you improve the quality of your life, help you reach a happier, more balanced life, and exceed your expectations for success and fulfillment.
Do you feel like you are not using your strengths? 
Are you missing out by not reaching your potential?
Would you like to be more effective at home, in your college work or in your career?
Relationship with a friend or family member needs enhancing, but you are unsure of how to improve it?
Would you like to spend more time doing fun stuff?
Do you feel stress is sapping your energy?
Would you like to be healthier and enjoy the benefits that go along with better health?
Do you want to accomplish things you never thought you could?
If one or more of the questions relate to you, then you have come to the right website!!!
It's The Journey...And The Destination
Whether you are struggling to make a career change,
looking to enhance personal money management skills,
seeking to improve relationships,
having more enthusiasm, fun and enjoyment,
wanting a lifestyle which includes better health and wellness or hoping to achieve a personal goal, professional life coaches encourage and support you as you meet these challenges head on and conquer them one by one.
Helping you identify your mission and purpose in life helps you and your coach create a road map to accomplish your most important objectives. With help from your personal life coach, other benefits you can gain include
- Improvement in areas you never thought you could
- Become more creative so you can find solutions to obstacles in your path
- Manage stress which distracts you from your mission
- Boost your energy, motivation and commitment to reaching your goals
- Gain strategies, techniques and tools that help you deal with the challenges of life
- Enjoy the experience of reaching a level of success you thought previously unattainable
A focus On Balance and Creativity
You can experience a sense of harmony and satisfaction in your life - no matter how many competing demands you have on your time and talents. Life coaching can help your self confidence soar. With this newly-found confidence, you will experience a greater sense of well-being and calmness as you work towards a balanced life.
The Right Help At The Right Time
I'm Ron Mitchell, Professional Life Coach. Whether your ambitions are small or large, I will help you live an extraordinary life. Together we can clarify your short and long term goals, develop a plan to reach them and do it all with a sense of purpose while having some light-hearted fun.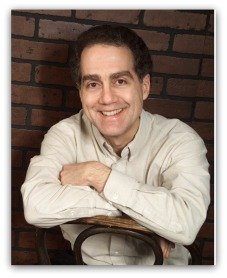 Together, we can make consistent progress towards achieving what's important to you and towards attaining a happy, balanced life.

Table of Contents
What is life Coaching?
What is life Balance? - Bring balance into your life
Life Balance Coach helps you bring more balance into your life
Adult Add Adhd coaching
Explore Add in adults for a better understanding of Add/Adhd challenges
An adult add coach can help one flourish with Add/adhd
Ron Mitchell Professional Life Coach - life balance coach, mentor, trainer, teacher
Compliments for the coach comes from clients and other coaches
Creative Life Coaching
Life Coaching for College students can be very beneficial
Essential ADHD information for adults
Article on Add ADHD
Cogmed Working memory training for more robust working memory
Dealing with adult add / adhd
Living with ADHD
One's Add strengths shows there are positive aspects of add/adhd
Good adult adhd help can help you manage adhd
It is possible to balance work and play so you can enjoy work more
Benefits of Recreation
Photography Coaching can help photo hobbyists enhance their images
A free complimentary coaching session gives you a chance to learn more about coaching
Health and wellness websites
Health and Wellness Websites page 2 - Here's a variety of website links and descriptions you may interested in
Here's a variety of helpful online resources for those with Add/adhd
Household budget Template
Life Coaching updates keeps you up-to-date with all additions and changes to the Creative-life-coaching-for-balanced-life.com website. Subscribe here.
Creative Life Coaching for Balanced life E-zine - Life Balance newsletter - articles
Contact Creative Life Coaching for balanced life - comments, questions and requests to life coach