Ron Mitchell Professional Life Coach

Do one or more of these questions relate to you? If so, a Professional life Coach could give you the edge you need!
Do you want to enjoy a better work/life balance? This could include positive change in one or more of the following areas: personal money management, career, recreation, healthy lifestyle, relationships, personal growth, spirituality or mission and purpose.
Would you like to be happier?
Are you bored with your job or dealing with burn out and need to make a career change?
Would you like to bring out more of your inner strengths and creativity?
Do you need your time management or organizational skills, enhanced?
Do you have an audacious vision for your life but you don't know how to implement it?
Are you a new college student feeling overwhelmed with all of your responsibilities?
Are you working on your doctoral Ph.d dissertation, but are finding it very difficult to keep up the momentum?
If so, you have come to the right website. Ron can help you with these and more. A professional life coach can help you with these issues and much more.

As a mentor, Ron Mitchell is uniquely qualified to help you set priorities so you can enjoy a greater work/life balance. Whether it's personal money management, career advancement, recreational pursuits, personal growth or relationships you'd like to focus more attention on, he can help you set goals, establish a plan and guide you as you work that plan.
Mr. Mitchell has been coaching adults for years, helping them build on their strengths and overcome their challenges while offering them the support and encouragement they need to strive toward their goals.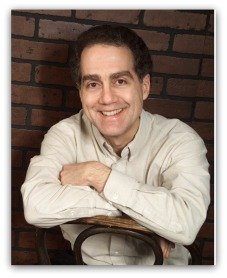 As a true people person, Ron enjoys supporting and encouraging clients and delights in working together with them as a professional life coach to help them set and successfully achieve the goals and results that are important to them.
Through mentoring, Mr. Mitchell sees his clients self-confidence improve. His clients' gain self-confidence. His clients gain strategies, techniques and tools which benefit them for the rest of their life. Ron's optimism and sense of humor are contagious.
Are you dealing with Add/ADHD? I also do ADHD Coaching.
Ron has been in the helping professions for more than 30 years. The men and women he's worked with were dealing with a variety of personal and relationship issues. He helps them turn things around so they can enjoy improved, more fruitful lives.
Background :
Bachelor of Arts in Psychology from the University of North Florida. Master's in Social Work degree from Syracuse University. Other Ttraining has included many workshops and classes in all types of helping-field related subjects. More than 140 hours of professional Life Coach advanced training. - Ron has also been doing relaxation and mindfulness exercises for over 30 years. He is more than glad to share information with others concerning these beneficial and powerful techniques.
---------------
His fees are reasonable.
---------------
If you have any questions, just call 585-473-0624 or use the contact form below to request a complimentary session. If your call is long distance, please give him your number when you call. He will return the call, so you don't have to pay for the rest of the long distance charges. Also, if you'd like he's available to talk over Skype.
Based in Rochester, New York(NY) however, he can work with clients nationally and internationally since his work is done over the phone.
Go from professional life coach page to creative life coaching for balanced life.com home page